Defending Champion Leads Entries For 2019 Land Rover Burghley Horse Trials
Defending champion, Tim Price from New Zealand, heads the entries for the 2019 Land Rover Burghley Horse Trials, which takes place on 5th – 8th September. He'll be accompanied by his Badminton-winning wife Jonelle and between them they will be bringing five horses to compete; laying down the gauntlet to the rest of the world's leading event riders.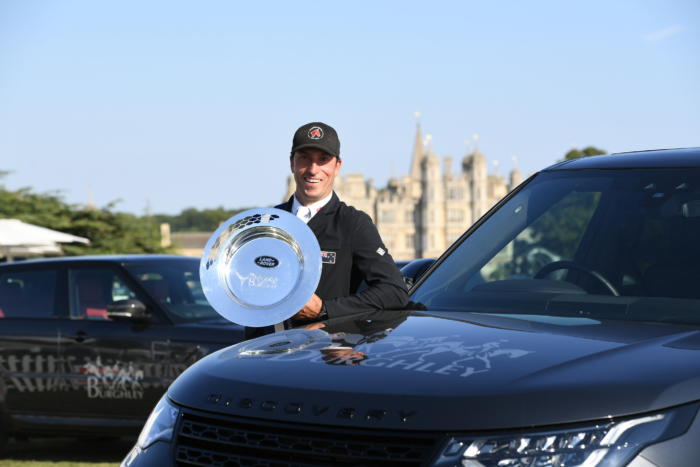 The star-studded line-up also includes former Burghley winners, Chris Burton (AUS) and the ever popular Pippa Funnell who enters Billy Walk On, Majas Hope and MGH Grafton Street.
A strong British contingent is headed by another former Burghley winner, Oliver Townend, who brings Ballaghmor Class, Ulises and Cooley Master Class, although the latter is likely to be withdrawn as he is Oliver's selected mount for this summer's European Eventing Championships, having won at Kentucky in the Spring. Last year's runner-up Piggy French and Vanir Kamira, will be hoping to go one better, while other noteworthy entries include Gemma Tattersall, who has both Arctic Soul and Santiago Bay in the mix. Izzy Taylor and Zara Tindall are both bringing five-star first timers to Stamford this autumn, with PSH Gazelle and Class Affair respectively.
There are 86 entries in total for this year's 5* competition, with a strong American contingent totalling ten riders, led by Burghley veteran Bruce Davidson Jnr. The international field is further bolstered by four Australian riders: Chris Burton, Isabel English, Bill Levett and Dominic Schram, four French riders: Arthur Chabert, Sebastien Cavaillon, Arthur Duffort, and Clare Loiseau, two Swedes: Johan Lundin and Ludwig Svennerstal in addition to Marcelo Tosi representing Brazil and Christian Chabot from Belgium.
This year's Land Rover Burghley will be available to view via livestream at www.burghley-horse.co.uk on Thursday 5th September and Friday 6th September and via the BBC Red Button on Saturday 7th September. A two hour omnibus programme will also be broadcast on BBC2 on Sunday 8th September. Regular updates and information will be available via Land Rover Burghley Horse Trials' social media channels: Facebook: www.facebook.com/BurghleyHorse Instagram: @lrbht_official Twitter @lrbht_official
Pagination