Land Rover Burghley welcomes new Chief Medical Officer
An ex-army doctor from Rutland has been appointed Land Rover Burghley's new Chief Medical Officer...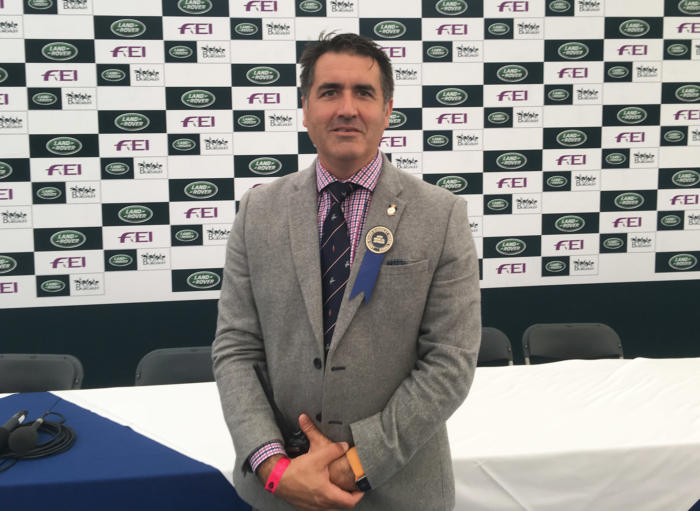 An ex-army doctor from Rutland has been appointed Land Rover Burghley's new Chief Medical Officer following the retirement of Dr John Inman, who held the role for more than 30 years. The Chief Medical Officer is responsible for the co-ordination of all medical services at the event.
Today, cross country day, in particular has Dr Leon Roberts MBE feeling a little apprehensive but proud of, and confident in, his team. "They are all highly experienced and fully equipped for any eventuality," he says.
It is a year round commitment, with Dr Roberts working regularly with Burghley's Health and Safety team, and taking part in a comprehensive debrief after each event. "Things really start to ramp up in early August, and the week before the event we hold a training day here at Burghley for all the doctors to familiarise themselves with the site layout and the available equipment. We work through all possible emergencies and scenarios to be ready for any situation."
Dr Roberts shadowed Dr Inman for several years, so he understands fully what the job entails. Having retired from his position as Senior Medical Officer for the British Army three years ago, leaving the military completely, Dr Roberts has numerous duties in addition to his new Burghley role: he is Medical Director of East Midlands Ambulance Service, a critical care doctor with the Derbyshire, Leicestershire and Rutland Air Ambulance and a GP associate at Oakham Medical Practice. In 2010, the now 42-year-old doctor was awarded the MBE for his voluntary pre-hospital emergency care work and his military service with the Royal Army Medical Corps.
Logistics and planning are undoubtedly among his strengths. His work with the Ambulance Service entails responsibility for maintaining and improving clinical standards of 999 care across six counties, while flying weekly with the air ambulance maintains his currency in hands on emergency care.
Totally non-horsey himself, Dr Roberts's focus is the challenge of delivering safe medical cover for competitors, spectators, tradestand holders and all those working on event.
"We have a team of 35 experienced doctors, all volunteers, which enables us to place a doctor at every fence on Saturday's cross country phase," he explains. "These doctors are backed up by paramedics and teams from the British Red Cross and St John's Ambulance, and we have air ambulance cover should we need it."
It's a long way from the conflicts and humanitarian demands of Iraq and Afghanistan, Sierra Leone and Kosovo for the Lieutenant Colonel, a married father of two. His team could simply be dealing with dehydration on a hot day or falls and bruises if slippery. Today, however, there is not only a huge crowd, but 66 horse and rider combinations setting off across country, travelling at around 25mph and with the goal of negotiating 27 numbered, solid fences. Everyone involved will be 100% focussed on the job in hand and providing the swiftest possible response in the event of a fall.
Assuming all runs smoothly, Dr Roberts will be forgiven if he breathes a small sigh of relief when the last combination out, last year's winners Tim Price and Ringwood Sky Boy, cross the finish line.

Pagination