SEIB Insurance Brokers Racehorse to Riding Horse
Lough Inch is first past the post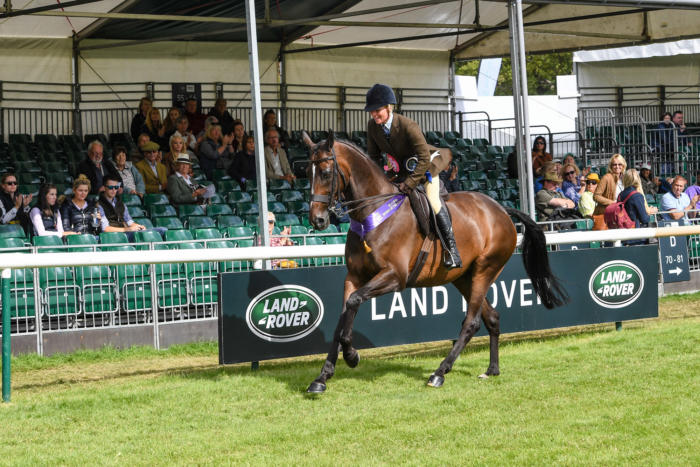 Lizzie Harris won her second successive SEIB Insurance Brokers Racehorse to Riding Horse qualifier at Land Rover Burghley and, in the process, secured the precious last slot for the final at the Horse of the Year Show next month.
Her winning mount was the 12-year-old Lough Inch, a prolific winner of point-to-points for Lizzie and her partner Tommy Morgan who qualified him with the Belvoir. Ride judge Jane Hubbard enjoyed galloping him so much she took him for a second spin.
"There's a lot of local people who will recognise him," said Lizzie, who acquired the horse through her sister-in-law when she was working for National Hunt trainer Jonjo O'Neill. "He's gorgeous to ride."
Second place went to Sara Thorman and Amalric who was promoted from the bottom of the line by Jane Hubbard and conformation judge Richard Ramsey. The 12-year-old, whose eight runs over hurdles earned him the princely sum of £225, is now having a more successful career in dressage.
Third prize was awarded to Jill Wormall's Sovereign Debt, a Group 2 and 3 winner trained by David Nicholls and Ruth Carr. The 10-year-old grey earned an amazing £800,000, only retiring from the track last year.
Pagination