Final Horse Inspection
Thirty one horses go forward to the final showjumping phase of 2019 Land Rover Burghley Horse Trials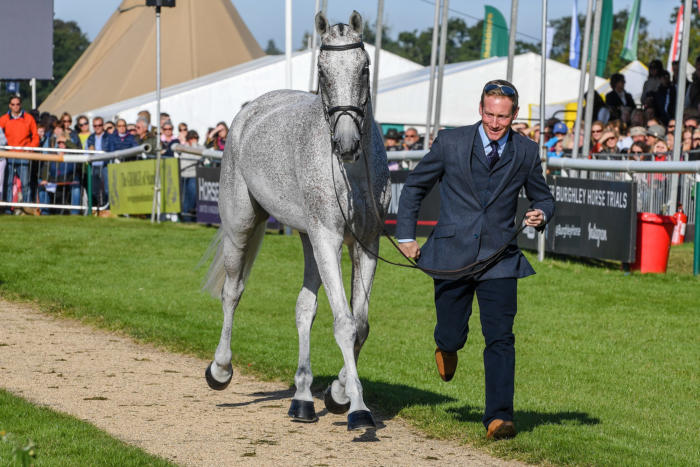 Thirty two horses were presented to the Ground Jury this morning, following the overnight withdrawal of Chris Talley's Unmarked Bills. There were some sprightly performances, notably by Reve du Rouet who is well known for not liking crowds, while Dominic Schramm's Bolytair B, David Doel's Shannondale Quest and Oliver Townend's Ballaghmor Class looked exceptionally well.
The biggest cheers of the day were for the hugely popular Ben Hobday who had a large fan club the length of the stands. Fortunately Harelaw Wizard sailed through.
Four were sent to the Hold Box for further examination: Nicky Hill's MGH Bingo Boy, Julia Norman's Carryon Bobby Boy, James Sommerville's Talent and Gemma Tattersall's Santiago. All were passed fit to showjump with the exception of Talent.
The Tattersalls Horse Care Award, for the care of the horse throughout the event, and attention to detail, went to Tamsin Thurlow, the groom of Sarah Bullimore's ride Reve du Rouet. Runner up was Paige Watson, Ben Hobday's groom who cares for Harelaw Wizard.
The first session of showjumping starts at 11.40, when the lowest placed seven combinations will jump. The top 24 jump in reverse order starting at 14.30.
Pagination