Class of 2023 report
In a nailbiting conclusion to this year's Defender Burghley, US rider Jennie Saville with FE Lifestyle finished best of the eight first-timers to complete the competition.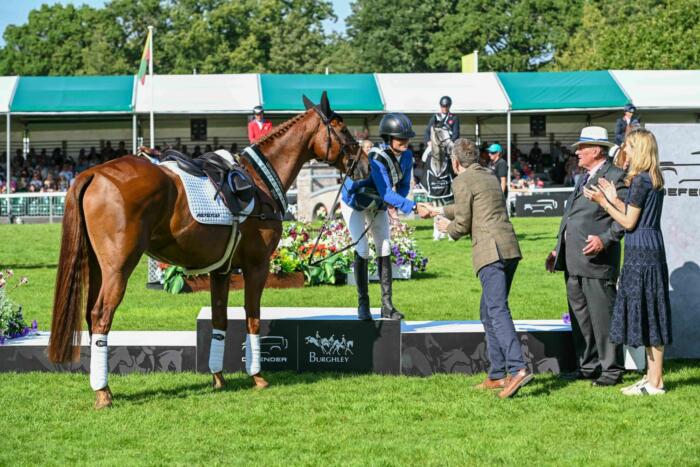 Jennie moved up five places after cross-country to final 12th place with just one rail down and 0.8 of a time penalty to take home a miniature of the Defender Perpetual Challenge Trophy.
The British combination of Emma Thomas and Icarus went clear to remain in 18th place, up 30 places after dressage.
"It is so exciting to have come over here (from America) and done it. It's FE Lifestyle's sixth five-star and I always thought he was a Burghley horse – he proved me right this week," said a delighted Jennie.
Emma declared: "I'm elated. I was so nervous that I would let Icarus down as he's such a good jumper. I think it's going to take a bit longer and lots of tears before it really sinks in."
Jumping in the morning session, Holly Richardson realised a childhood dream to complete her first Burghley – Bally Louis finished 22nd. One place behind was Richard Coney and Poetry in Motion, and in 24th was Lauren Innes with Global Fision M.
The other freshers to complete were Emily King (Valmy Biats, 25th) James Rushbrooke (Milchem Eclipse, 26th) and Tom Bird (Rebel Rhyme, 30th).
The overnight leader of the 2023 debutants, Grace Taylor with Game Changer withdrew overnight, as did Greta Mason and Cooley For Sure.
Pagination