Competition winner interviews Hector Payne
Hector spoke to Emily Maclean, winner of the writers category in the Young Equestrian Journalist Competition, supported by Atlas + 1.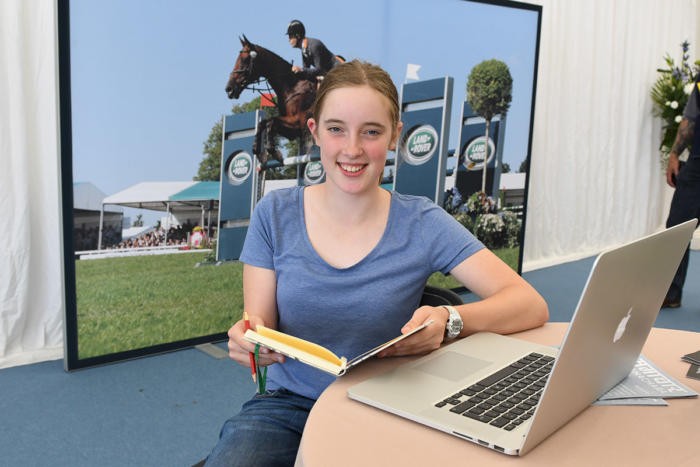 There are 15 riders competing for the first time at this year's Land Rover Burghley Horse Trials. Hector Payne led the way for the British first timers in the dressage arena today. Hector (26) who is based near Andoversford gained a score of 33.2 with his ride Dynasty, a grey gelding owned by Mrs Judith Skinner, Mr Jeremy Skinner, Mrs Margie Hall and Mr David Hall. Hector who is originally from Saffron Waldon, is a former member of the Puckeridge Pony Club.

"I have been to Burghley to watch quite a few times and competed in the Pony Club showjumping, so to ride here in the four star has always been my ambition, it is really exciting," said Hector who was pleased with his first dressage test at this level.
"We have done a few three stars but dressage is not our strong point. We have done well though, and I am rather proud of him."
After gaining a degree in Sport and Social Sciences at Bath University, Hector based himself with former Burghley winner William Fox-Pitt for three seasons and hopes to walk the course with his mentor later on.
"I have walked half of the cross country course. There are many combinations, the fences are big and there is a lot to jump," said Hector who is tenth to go on Saturday morning.
"Not only is it nice to have an early draw for dressage, it will be good to get on and get out early on the cross country."
Pagination