2018 Trade Stand winners named
The 2018 Land Rover Burghley Horse Trials Trade Stand winners were announced this afternoon.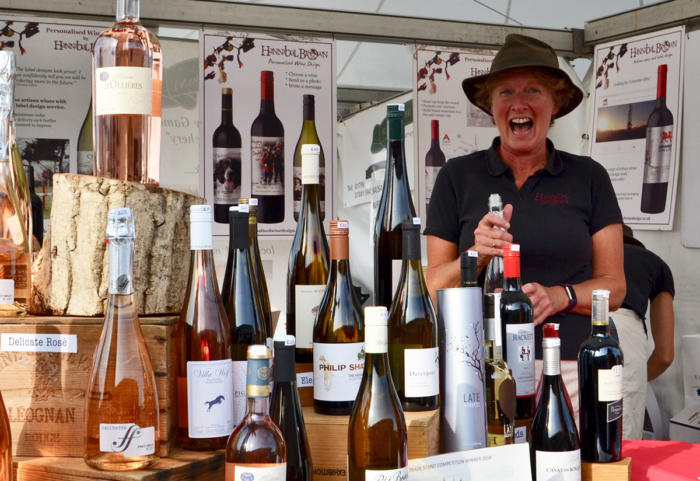 Judged by New Zealand event organiser Dave Mee, Best In Show was awarded to premium lifestyle brand Joules (stand B2), who sell clothing, accessories and homeware. Joules also won the Individual Trade Stand category.

Head of Shows for Joules, Leigh Gosson, was understandably delighted with the award: "I was genuinely speechless when I heard we'd won," he said. "Burghley is one of the most important events we do and around nine months of planning and preparation go into this. We tend to use Burghley as an indicator of how products will work across the rest of our sales channels. This award is the pinnacle of what we could achieve at shows."
Caurie Soaperie was awarded Individual winner within a marquee (Country Life marquee stand 29A). Owner James Little is a third generation soap maker from Dunbartonshire in Scotland and also lectures in herbology at University of Edinburgh.
"We are a small artisan soap maker and we grow all the herbs that we use," he said. "We go to a lot of shows and farmers markets and this is our second year at Burghley. I love it with a passion."
The winning stand in The Burghley Food Walk was Hannibal Brown (stand G14 – pictured). Founded by Pamela Gregory and Jude King, the Wimbledon-based company imports wine from fairly unusual countries and strives to work with organic producers.
"At the moment we have a Moroccan Rose which is proving very popular," said Pamela, "and a biodynamic Austrian white." The company also offers a personalised wine label service where your favourite photo can be printed on the wine of your choice.
Pagination