How the 15 Land Rover Burghley Horse Trials first timers fared
Seven first timers completed the competition - we spoke to the three highest placed after their showjumping rounds.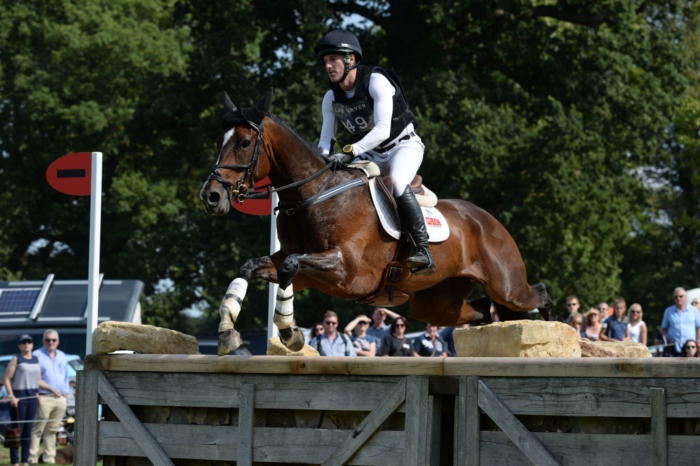 16th after cross-country, Ciaran Glynn and November Night were the best first timers, placing 14th.

"That was a very good first Burghley! I knew the showjumping would be tough because November Night has a huge stride, but the feel she has given me all week is really encouraging. She is phenomenally scopey."
24th after cross-country, Camille Lejeune and Tahina Des Isles were the first combination to show jump clear, moving up to 16th.
"She's incredible. The atmosphere today was incredible; better than Pau or Badminton because the crowds are closer."
20th after cross-country, Katie Preston and Templar Justice finished 24th.
"Completion! He was mega today – we had six show jumps down in Luhmuhlen so this is a huge improvement. We've had a personal best in all phases so I couldn't have asked for more. Hopefully we'll be back next year!"
33rd after cross-country, Tom Rowland and Possible Mission finished 27th.
38th after cross-country, Hazel Towers and Simply Clover finished 33rd.
39th after cross-country, Ashley Edmond and Triple Chance finished 34th.
45th after cross-country, Lydia Hannon and My Royal Touch finished 39th.
Withdrawn before the final horse inspection
27th after cross-country, Julie Tew and Simply Sox.
29th after cross-country, Hector Payne and Dynasty.
40th after cross-country, Ginny Thompson and Star Nouveau.
Retired on the cross-country course
34th after dressage, Sam Ecroyd and Master Douglas at the Leaf Pit.
67th after dressage, Katrin Khoddam Hazrati and Cosma at the Leaf Pit.
Eliminated on the cross-country course
35th after dressage, Emily Prangnell and DHI Beauness at the Leaf Pit.
59th after dressage, Sarah Pickard and Polo Striker at the Trout Hatchery.
Retired before cross-country
58th after dressage, Lissa Green and Hollyfield II.
Pagination