Priceless advice
British-based New Zealand amateur Lauren Innes has Jonelle Price to thank for finding herself galloping through the finish flags on Global Vision M at the end of yesterday's cross country.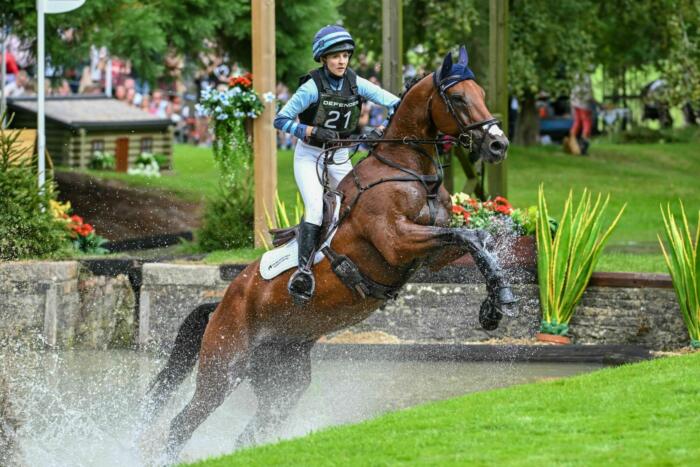 "I had made the decision to withdraw him before cross-country as I was so disappointed with our dressage mark," admitted Lauren, whose score of 45.3 left her in 58th place. "I had a chat with Jonelle and she talked me out of it. She said it would be sacrilege not to run him here as he's such as a good cross-country horse, and it turns out she was right."
She was indeed right – Lauren and 'Flipper' (he is by the successful Selle Francais jumping sire Flipper D'Elle) went on to jump clear across country, accruing 24.8 time penalties to move up to 27th going into today's show jumping phase. Moreover, commentator Mark Todd publicly praised Lauren for maintaining a lovely rhythm throughout and setting up Flipper perfectly at his fences.
"He just kept travelling," enthused Lauren immediately after her round. "I'm so glad I didn't withdraw as I had the best time out there."
While she describes Flipper as "a unicorn horse — he's both careful and brave", Lauren is also relatively unique at CCI5* level as an amateur rider. She is a full-time chartered accountant, specialising in financial due diligence, and juggles her career with eventing.
"It's hard work and quite stressful at times juggling everything," she admitted. "But days like this make it all worthwhile."
Pagination