Smallest horse, biggest heart
Katie Preston was bubbling with excitement as she left the dressage arena at her first Land Rover Burghley, where she scored 37.2. Her horse, the 15.2hh Templar Justice who she's had since a two-year-old, is the smallest horse in the field – "smallest horse, biggest heart," she said.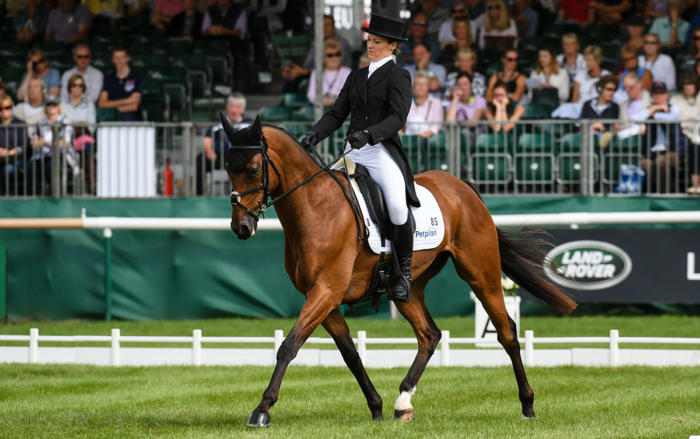 The pair were 18th at Luhmuhlen on their four-star debut. "He pulled my arms out there. He's got a long stride and is so clever. This course has got his name all over it. He's a horse that looks for the flags and, although there are all sorts of questions here, they are always clear to the horse."
Templar Justice is a full Thoroughbred, bred by Patrick and Amanda Rolfe by Weston Justice out of a Welton Crackerjack mare. Katie, 31, who groomed for Lucinda Fredericks in the year she won, 2006, and walked the cross-country course today with Francis Whittington, works full time as a vet on the Kent/East Sussex border.
"This is my expensive hobby!" she laughed.
Pagination