Ultimate Champion Vote Now Open
Ultimate Champion To Be Featured In Burghley Weekend Programme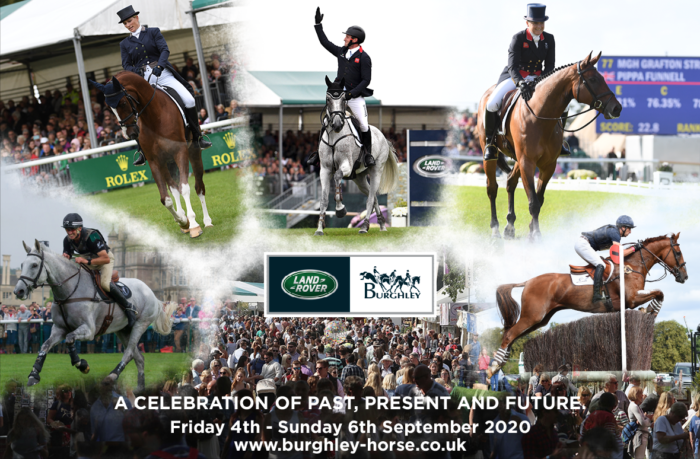 Who is your Ultimate Burghley Champion? Let us know via Facebook or Instagram and the rider with the most votes will be featured in a special Online Programme on Sunday 6th September here on the website as part of our Land Rover Burghley Weekend celebrations.
We know how important Burghley Weekend is to so many of our visitors so we are determined to mark the 2020 dates with a celebration of all that is wonderful about Land Rover Burghley.
Friday 4th September will be a sumptuous day of online retail therapy, Saturday 5th September will see a huge range of material from the archives live on the website for you to delve into and soak up the nostalgia.
On Sunday 6th September we will bring you a dedicated Online Programme hosted by Clare Balding and packed with interviews and features with leading riders, sport personalities plus, of course, we will be focusing on the very Best of Burghley and finally, The Ultimate Burghley Champion.
So vote now to make sure it's your favourite rider who wins the Ultimate Burghley Champion vote and is featured on Sunday 6th September. Voting closes on August 24th.
And don't forget to keep an eye on our social and here on the website for more details on what we've got planned..
Pagination