Box Office Now Open
The 2019 Box Office is now open for all sales so make sure that you purchase your tickets early this year as there are attractive discounts available on a range of items including Memberships, Caravan Memberships and Coach tickets if purchased in advance.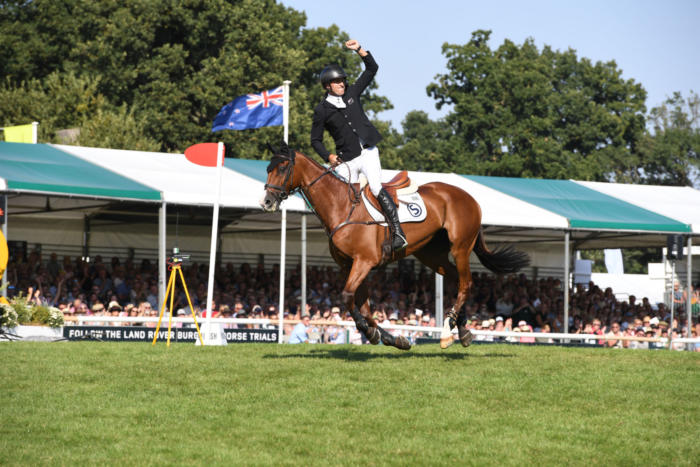 Last year's event saw the popular Tim Price, Ringwood Sky Boy combination take the honours and we are sure to have an equally thrilling competition in 2019.
In addition this year, the event will also host a Shetland Pony Grand National on Saturday morning, while the popular Autarky 'Have A Go' Dog Agility will return on all four days. The Musto Mare equine simulator offers visitors the chance to ride the challenging Cross Country course or take a Dressage lesson in virtual reality. And of course car enthusiasts will have the opportunity to test the latest Land Rover vehicles to the limit on the Land Rover Experience while those seeking a quieter pace can enjoy some rest and relaxation sipping champagne at the Pol Roger Lodge.
Once again Land Rover Burghley's unique retail village will host over 600 shopping outlets, selling everything from artisan cheeses to luxury goods including bespoke tailoring, fine art and sumptuous interiors. For the equestrian enthusiast every possible type of horse-related equipment is on sale, ranging from trailers, tack and riding boots, to rugs, supplements and bedding.
Advance admission ticket prices start at £17 and children aged 12 years or under are admitted free of charge. To place your order online please click here or if you prefer to make your booking by telephone please call 0121 796 6079 for UK orders or telephone +44 121 7966 100 if calling from overseas.
We look forward to welcoming you to Land Rover Burghley!
Pagination