HRH The Countess of Wessex To Attend Land Rover Burghley
HRH the Countess of Wessex will be in attendance at Land Rover Burghley on Sunday 8th September this year.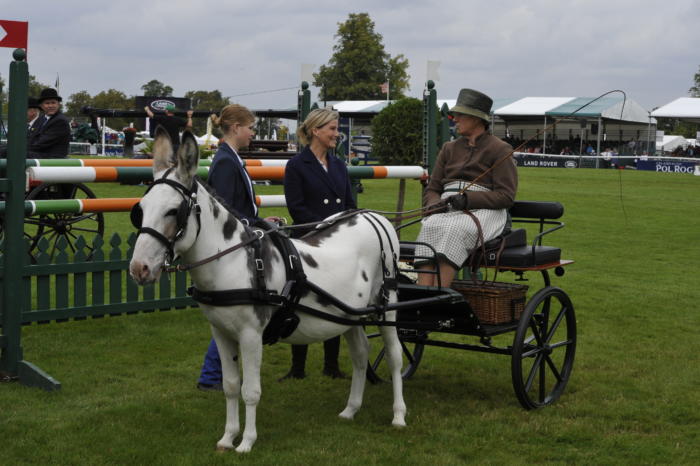 The Royal Family will once again be represented at Land Rover Burghley this year when HRH the Countess of Wessex visits the Event on the Sunday in her role as Patron of the British Show Pony Society.
The British Show Pony Society was founded in 1949 and now has over 6,000 junior and adult members. On Sunday 8th September the Society will once again take over Ring 2 at Land Rover Burghley to host its annual Gold Cup for competitors aged between 14 and 25 years old. There will also be a lead rein class for children aged between 5 and 9 years old learning how to jump.
The Countess last visited Land Rover Burghley in 2017 and will be able to renew her acquaintance with the Driven Donkeys (pictured above) as the ever popular display is also back again in the Main Arena on the Sunday this year.
Pagination