Pony Club Showjumping
The South Notts team are the winners of this year's SSG Pony Club Team Jumping competition, held at the Land Rover Burghley Horse Trials.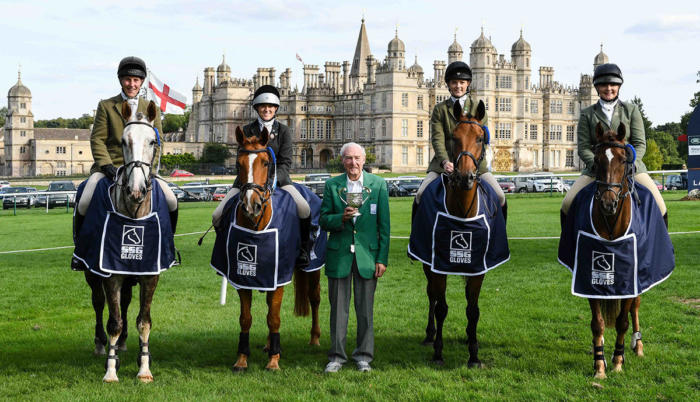 Five of the 33 teams forward for this immensley popular and hotly contested competition went through to the jump off against the clock which went right to the wire, the final result decided by time. Three of the five teams finished on a second round score of four faults meaning they had to be divided by the cumulative time of the three fastest riders. The South Notts team of Poppy Prince (SOS), Annabelle Wright (Honeycomb B) Gabbi Pritchard (Mr Lionheart) and William Clayton (Hawksworth) ran out the winners by three seconds, beating the Warwickshire Hunt who finished second with the local Burghley Pony Club, third.
It is the sixth overall win for the South Notts and the third for its trainer and showjumper Kirsty Hardstaff.
"I am really proud of them," said Kirsty. "We came here simply hoping to have a nice day out – anything else would have been a bonus especially as two of the team are competing here for the first time."
The Pytchley were judged the winners of the best turned out prize.
Results
South Notts 4 faults 115.58 secs
Warwickshire 4 faults 118.27 secs
Burghley 4 faults 123.96 secs
East Herts 12 faults, 113.46 secs
Fitzwilliam Hunt 12 faults 122.64
Pagination