Size isn't everything
One of this year's Land Rover Burghley first timer combinations is Australian rider Isabel English and her 15.2hh Feldale Mouse.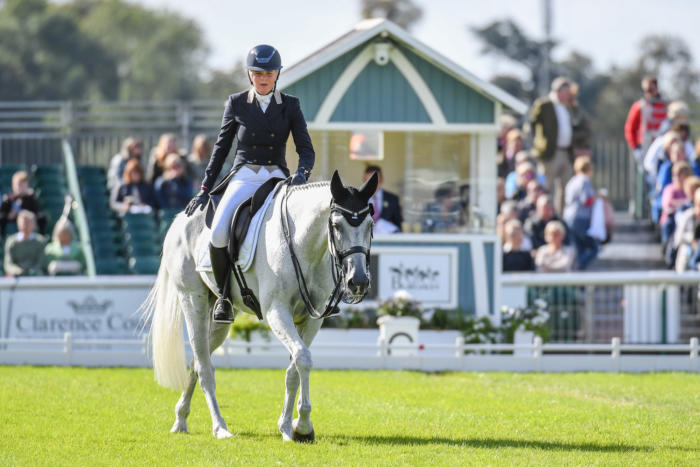 One of this year's Land Rover Burghley first timers is 24-year-old Australian rider Isabel English, who is currently based in Billingshurst, West Sussex, with Kevin McNab. She spent the previous three seasons as a working pupil with Olympic champion Michael Jung, competing his young horses.
Her ride is Feldale Mouse, who she has partnered since Isabel was 12-years-old. The 17-year-old Australian-bred Connemara/thoroughbred gelding was sired by Domo Cavallo Praize, considered the most successful ever connemara pony stallion in Australia – his offspring is barely 15.2hh, but Isabel points out: "he has a big heart.
"He used to be called Rat, rather than Mouse, because he was so quirky. We parted company every other day – but that's in the past and he is now my dearest friend, one I can always rely on."
The pair has completed Adelaide CCI5* (formerly known as CCI4*) three times, and successfully tackled their first Badminton this spring.
"I used to watch Badminton and Burghley on TV when I was growing up – I've always really looked up to Tina Cook as a rider – so it's long been a dream to ride here," Isabel admitted.
With a dressage score of 34.0, she added: "I always have better hopes for my dressage score, but I'm happy. His flying changes and canter work were good, and his trot is what it is! Dressage is definitely our weakest phase – I use my jumping saddle much more than my dressage saddle...
"As for the cross country, some of those fences are really big – I'm lucky to be riding Mouse, he's a seasoned campaigner now. There are unique challenges with the terrain, I'll have to see how he goes and preserve his energy as much as possible. At 17, every run we have together is a bonus."
Pagination