Back Stage Heros
Two special awards were presented at this morning's Final Horse Inspection.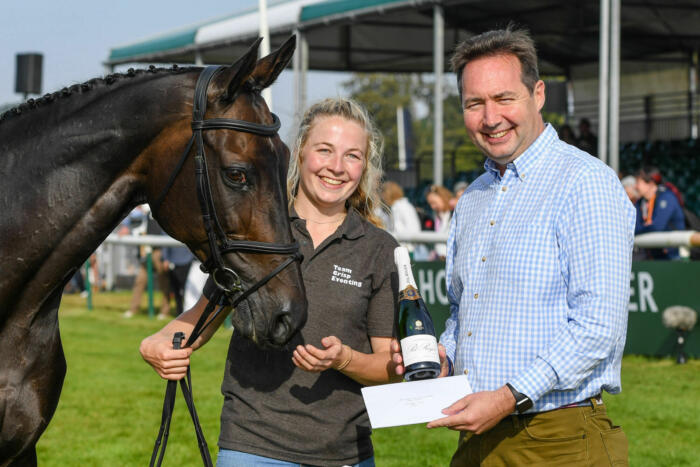 These reward the tireless work and dedication of some of the sport's unsung heroes, who ensure the ongoing welfare of the sport's equine athletes.
The Peden Bloodstock Horse Care prize was awarded to the groom of the best-cared-for-horse and this year's winner was Amy Akehurst, groom to Liberty And Glory, ridden by Tom Crisp.
Amy was Tom's full-time groom for six years but now freelances and takes all her annual leave to groom for Tom at five-star events — she also won the best-cared-for horse award at Badminton this year.
"Liberty And Glory is very particular about who she has around her," said Tom as testament to Amy's capability.
The runner-up was last year's FEI Groom of the Year, Kerryn Edmands, who looks after the Vitali, the mount of Tim Price.
The recipient of the Worshipful Company of Farriers Best Shod Horse Award, judged by Steve Britten, was Russell Deering, farrier to Jennie Saville's FE Lifestyle.
Pagination