Birthday girl hopes to star tomorrow
Tina Cook didn't have the best birthday present when Star Witness failed to take the dressage phase as seriously as he might have done, but she has plans to creep up the leaderboard in tomorrow's cross-country phase, which is the pair's strength.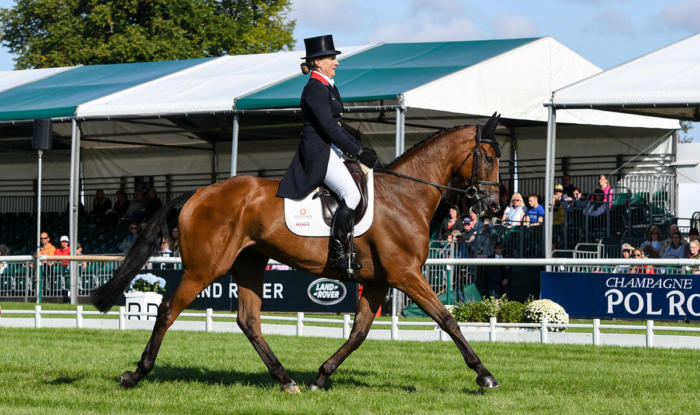 "Well, we're through to the next round," was her philosophical response as she left the dressage arena after a difficult test that left them near the bottom of the leaderboard on a score of 39.1. "At least we're still in the 30s!" she said cheerfully.
The 13-year-old former racehorse by Witness Box has only been run sparingly this year, due to Tina's earlier shoulder injury, and he looked unfocussed, but cross-country is his strength – last year he was the only horse to finish on a dressage score, in seventh place.
"He struggles with the dressage, he's naughty and plays games and I'm sitting on eggshells," said Tina, 48, afterwards. "But he's a very fast, brave horse and we enjoy the cross-country. If we can finish on our dressage score again, we can creep into the top ten, and that's my aim. I'm realistic."
Tina, who makes her 15th appearance on the senior British squad when she flies to the World Equestrian Games in Tryon, USA, with Billy the Red – she was in the gold medal squad at The Hague in 1994 and Kentucky in 2010 – had her best Burghley result in 1997 with an individual European bronze medal on General Jock.
Pagination