Dubarry Burghley Young Event Horse 4YO Championship
Kingsman comes out of the shadows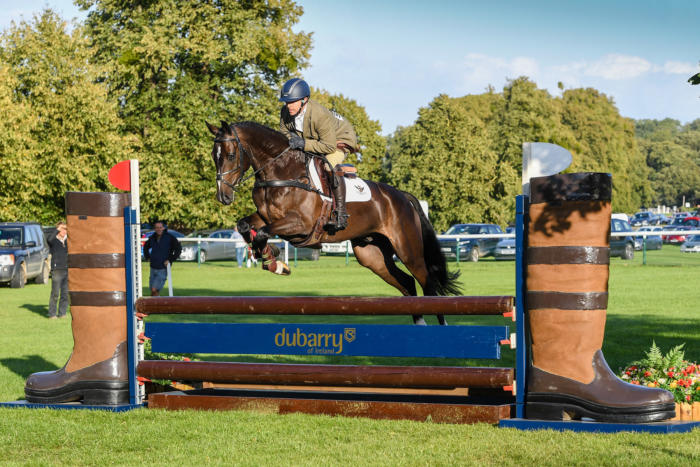 Ben Hobday, the new national eventing champion, enjoyed another high-profile success with a win in the Dubarry Burghley Young Event Horse Four Year Old Final on Jack and Freya Cook's Shadow Kingsman, a dark brown gelding by Connect.
Ian Stark, who judged the final phase for the horses' suitability for eventing and chose three to ride, explained that he didn't mind if they were naughty: "What I want to see is whether they have potential. Ben's horse is a little sharp and I quite like that."
"It's fantastic to be here," said Ben, who is lying equal 21st after dressage in the Land Rover Burghley Horse Trials on Harelaw Wizard. "It's a pity the jumps weren't a bit bigger as this horse can really operate. I think a lot of him."
Ian also praised the second and third-placed horses, both greys, for their relaxed attitude and good manners.
Co Kilkenny, Ireland-based rider Nicky Roncoroni was second on Andy Durst's Rock ABC by the Cruising stallion Harlequin du Carel and Eliza Stoddart, who goes into tomorrow's cross-country phase in equal ninth place, was third on Mrs Brankin Frisby and Mrs Sandell's De Pleasure, a grandson of the Olympic gold medal showjumper For Pleasure.
Pagination