Dubarry Burghley Young Event Horse 5YO Championship
First-class win for Matthew Wright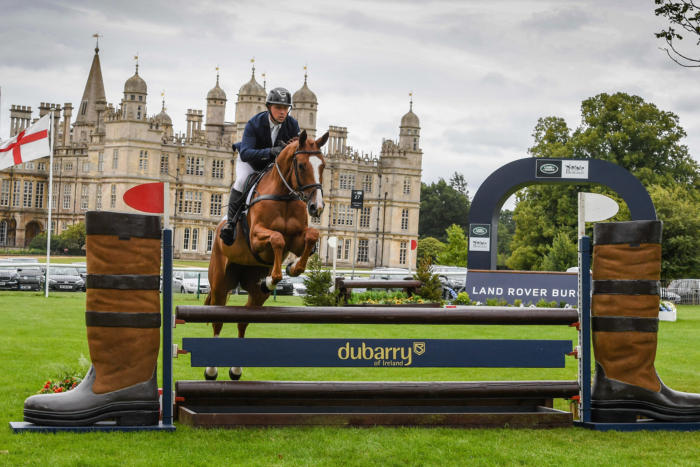 A great ride for judge Ian Stark sealed victory in the Dubarry Burghley Young Event Horse Five Year Old Final for Matthew Wright with his father-in-law John Peace's Caunton First Class.
The upstanding chestnut mare with a great gallop had already scored highly in the dressage, jumping and conformation rankings before being selected by ride judge Ian Stark as one of the three horses in the top 10 that he would try under saddle.
"I'm really delighted," said Matthew. "She's a big, tall, weak filly that we've given plenty of time, but we really thought we'd be up against it here. She's already won a novice event and I hope she'll come on from this."
Ian, a five-time Olympian and past British team stalwart, described Caunton First Class as "having a lovely, lovely canter – she feels as if she could go all day".
Camilla Earnshaw was runner-up on Sally Earnshaw's Trinity Match Me, a bay mare by Quidam Junior. During his ride on her, Ian's microphone came unclipped: "I'm very grateful to her for not firing me into orbit," he joked.
In third was Ian's former team mate Jeanette Brakewell riding Sally Hayward's Jack Daniels, by Dakar VDL.
Pagination