Pony Club Showjumping
Warwickshire prove the Pony Club to beat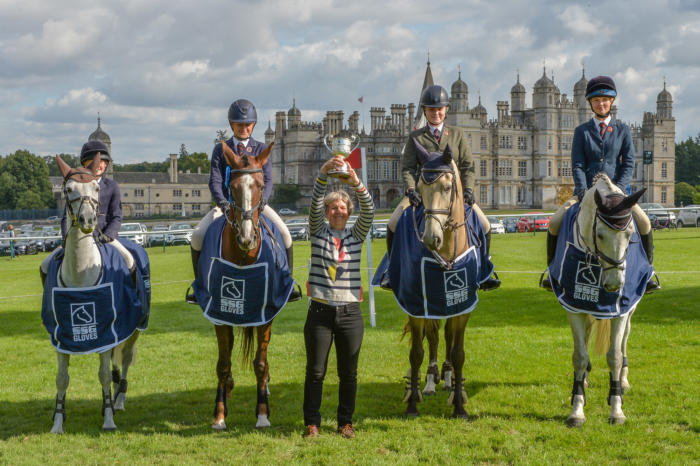 The Warwickshire branch set such an unbeatable target in the SSG Pony Club Team Jumping competition at Burghley today that there was, unusually, no need for a jump-off.
The team's final score was just four faults, with two clear rounds from 13-year-old Gemma Watts riding Renkum Bombadier and Jess Hope on the mare Ballymore Bouncer. Grace Hopkins and Bolgerstown Belle only hit one rail and Gee Holland was the discount score on Montague Rose.
The Belvoir had the joint fastest times – a combined score of 226.12sec - of the four teams tied on eight faults and finished second. The Grove third was third on 230.37sec, the South Trent, who only had three riders, in fourth on 240.63sec and the Blankney in fifth on 249.20sec.
A total of 30 teams from the surrounding counties took part and there were 17 clear rounds. "It's been a great combination with lots of new faces," said judge Judy Edwards. "The standard of turn-out was as high as ever and it was a very good course designed by Richard Jeffery [Burghley's long-time international course-builder].
"It's such a great opportunity for children to compete at such a prestigious event and we hope they will have learned from it and that some of them will go on to greater things."
The Puckeridge branch won the Harewood Trophy presented in memory of Jim Steward for the best turned-out team.
Pagination