Two Awards In A Week For Land Rover Burghley Winner
Pippa Funnell named BT Sport Action Woman Of The Year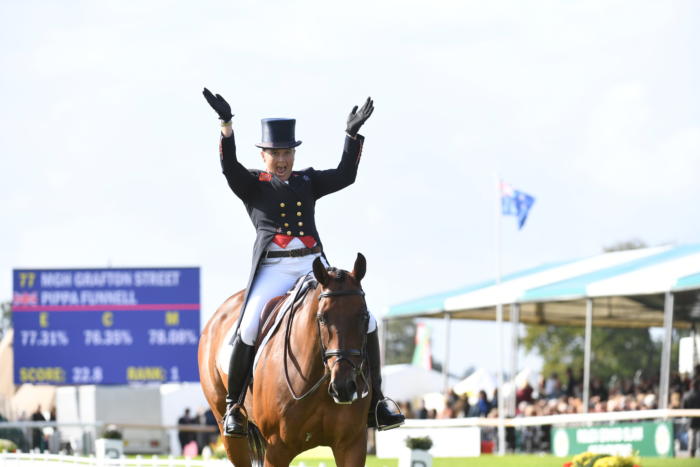 In the last few days Pippa Funnell's Land Rover Burghley 2019 victory has been named Moment of the Year at the Horse & Hound Awards, and Pippa Funnell herself has been crowned BT Sport Action Woman Of The Year following her Land Rover Burghley success.
Speaking to The Telegraph, Pippa said "I've had the most amazing career and a long career, but any person's career over the space of 35 years isn't just going to be about the good days."
"Back in 2003 I won quite a lot of awards. Of course, I appreciated them all because I was on the crest of a wave back then, but I think because I've gone so long and not had this sort of recognition I think it's like I've been given a second change to enjoy it all over again."
The BT Sport Action Woman award shortlist also included, amongst others, athletics stars Dina Asher-Smith and Katarina Johnson-Thompson, England footballer, Lucy Bronze and Grade 1 winning jockey Bryony Frost.
"It was such an honour to be nominated among so many sporting greats, so as you can imagine it was the most wonderful surprise to win the award," commented Pippa to Horse & Hound.
Well done Pippa from all at Land Rover Burghley! We look forward to seeing you back here in 2020.
Tickets for Land Rover Burghley 2020 go on sale at 9am on April 30th for Members' Day and at 9am on May 1st for all other orders.
Pagination