Barbara Cooper Trophy
Barbara Cooper, a long-time friend of Burghley and the publisher of definitive books about both Burghley and Badminton, plus the Pony Club Manual, has commissioned a special trophy to be presented to the best overall performance by a young British rider at the event.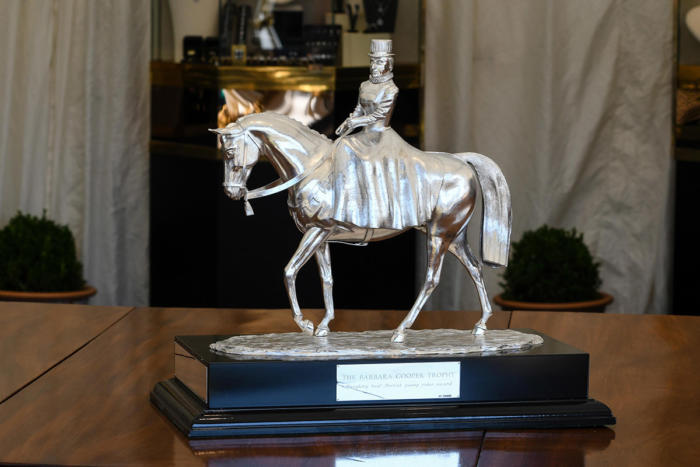 The magnificent silver sculpture is of Miss Cooper's heroine, Queen Elizabeth l, during whose reign Burghley House was built for the politician William Cecil. It can be viewed at Dawsons of Stamford's stand, in Avenue C.
The trophy will be presented at the British Equestrian Writers' Association lunch in December.
Candidates for 2018 might include Tom Rowland or Katie Preston.
Pagination