Horse Care Grooms Award
Tattersalls, the leading Newmarket-based bloodstock auctioneers, this year sponsored the Horse Care Award that is presented to the groom of the horse considered to have been the best looked after during the four days of the Land Rover Burghley Horse Trials.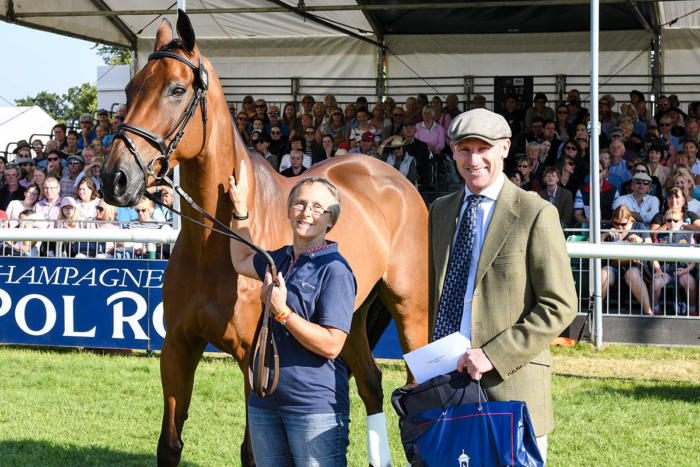 The groom receiving the award from John Morrey, the Director of Tattersalls, was Janet Willis who looks after Chance Remark, the ride of Willa Newton.

Janet has been a groom for the Newton family for 33-years - before Willa was born – when she was first employed to look after their hunters and point-to-pointers. She began grooming at events with Willa's sister Chloe and this year was her third Burghley with Willa.
"You have simply got to enjoy what you do, otherwise they are long, days," said Janet, who also advises planning ahead.
"I have everything organised in advance and I am always early -I hate being in a flap or having to rush."
Willa and the 16-year-old Chance Remark have risen to 9th place before the showjumping.
"He is an easy horse to look after," said Janet. "He does everything you want, he eats and drinks and is very relaxed about it all - a lovely gentle giant."
Pagination