Final Horse Inspection
Thirty-nine of the forty-five horses who completed yesterday's cross country phase were brought forward to the HorseQuest final horse inspection and presented to the Ground Jury of Angela Tucker, Dr Ernst Topp and Sandor Fulop.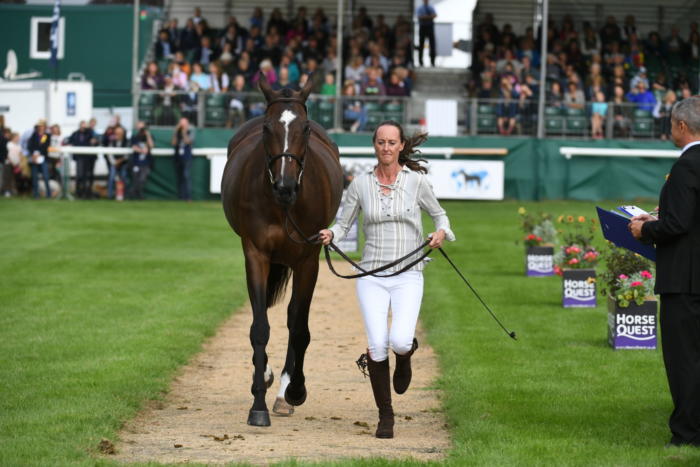 Six horses, including a couple of potential title contenders, were withdrawn and did not present – Andrew Nicholson's ride Jet Set IV (8th), Oliver Townend's ride MHS King Joules (10th), Dynasty, ridden by Hector Payne (29th), New Zealand's Star Nouveau, ridden by Ginny Thompson (40th), Rebecca Gibbs' ride De Beers Dilletante (30th) and Julie Tew's Simply Sox (27th).
Just one horse was sent to the holding box – Tina Cook's ride Star Witness. The gelding looked un-level but was passed after being inspected by the vet and re-presented to the Ground Jury.
Show jumping for the lower placed riders starts at 1115, followed by the top twenty this afternoon at 1415.
Pagination