Box Office Opening Date Rescheduled To May 14th
Members' Day Rescheduled to 9am May 14th, Followed By Full Box Office at 9am May 15th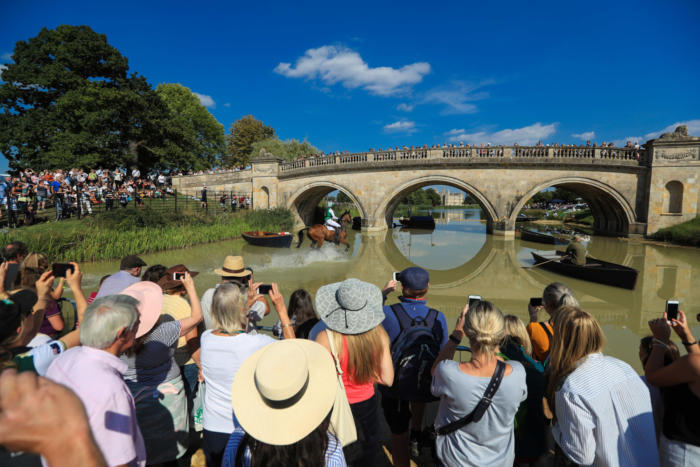 We all listen to the news on a daily basis and it is obvious the path ahead for us in our daily lives is uncertain over the coming months. I want to assure everyone I am listening to you through our social media channels and understand the many concerns that you have.
Whilst there is a glimmer of hope that the Event can take place later this year, we must first and foremost ensure that the event can be run safely for everyone involved; our visitors, competitors and horses, our sponsors, retailers, contractors and our many officials.
We are in close liaison with the sport at both national and international level - it will be vital to ensure that our competitors are 'competition ready' and we continue to monitor the situation.
There are clearly so many unknowns, but where there is a will there is a way – please bear with us and if we find we are unable to safely stage the event it certainly will not be for want of trying. We know that the format of our subsidiary competitions, including the Dubarry Burghley Young Event Horse Finals will have to change.
An additional challenge is the administration of the box office, and we have today decided to postpone the opening of this until 14th May for Members' Day and 15thMay for all other ticket purchases. The NEC in Birmingham, which is the home of The Ticket Factory who administer our ticket sales, is now the venue for one of the Nightingale Hospitals. However special arrangements are in place to allow their team to work from home and we are grateful to The Ticket Factory for all the measures that they are undertaking to ensure the box office will open on this day. So in the meantime, please put these dates in your diary.
Many of you are also enquiring about our refund policy. For your reassurance, in the event of cancellation, monies received for all advance ticket sales will be fully refunded as per our T&Cs.
Thank you for the patience and support you've shown us to date. We wish you continued good health and safety during these incredibly challenging times and let us hope we will be looking at a brighter future in September.
Elizabeth Inman
Event Director
Pagination