Bred for the job
The Land Rover Burghley Horse Trials welcomes riders from all over the globe. One of those is the USA's Buck Davidson who is enjoying his sixth visit to the event.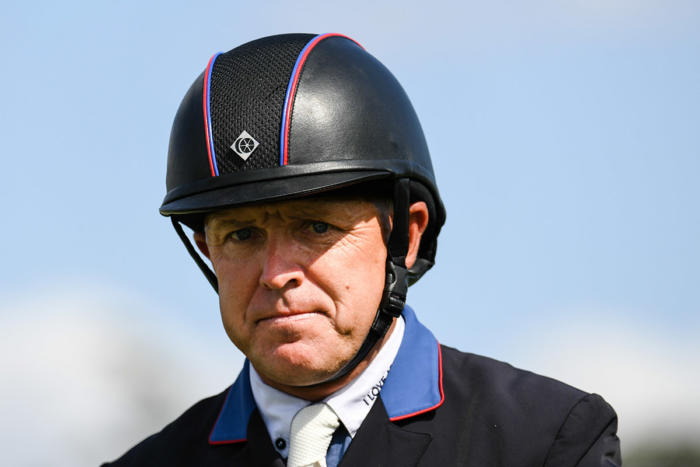 Buck has had strong links to Burghley, even from before his birth. He is the son of American eventing legend Bruce Davidson who was crowned World Champion here in 1974. However, to Buck, Bruce is just Dad - although he does recognise and acknowledge his father's immense achievements in the sport. That said, he does not wish to live in his father's shadow, but rather create his own special memories at Burghley and try to win here himself.
With a 32.3 dressage, good enough for equal 16th place going into cross country, his campaign is off to a promising start with his partner of eight years, the 16-year-old Irish Sports Horse, Park Trader.
Buck is excited to return to Burghley for the first time since 2013 on what he thinks could be the best horse he has ever brought here. He believes Park Trader is perfectly made for the long, galloping track:
"Park Trader was slightly overwhelmed when he entered the dressage arena but he quickly settled and performed to the best of his ability so I'm pleased," said Buck. "Burghley is not a dressage competition and I think it is the hardest cross country course in the world and the one we all want to ride. This year it is a true fitness test where the big-galloping Thoroughbred types can excel and take centre stage. There is no other horse I would rather be sat on."
Buck is also a fan of Mark Phillips' cross-country course design, and values the impact he has had on American eventing through his former role as US Chef d'Equipe, a position he held for nearly 20 years:
"Mark has designed a testing but fair course here," Buck added. "He has a unique talent in terms of understanding how the horses think and, as a result, has created the course with this in mind. Over the years he has had a huge influence on American eventing and has helped riders raise their game to confidently tackle tracks like this."
Buck has only one thought going into today's cross-country phase and that is to ride as fast possible and bring Park Trader home safe and well. If all goes according to plan, he has every chance to lift that trophy like his father did 44 years ago.
Pagination