How the cross-country course is riding
Despite being the biggest Land Rover Burghley Horse Trials cross-country course the defending champion, Oliver Townend, says that he has seen, we have seven clear rounds out of the first 11 starters. None, however, are inside the optimum time of 11 minutes, 11 seconds.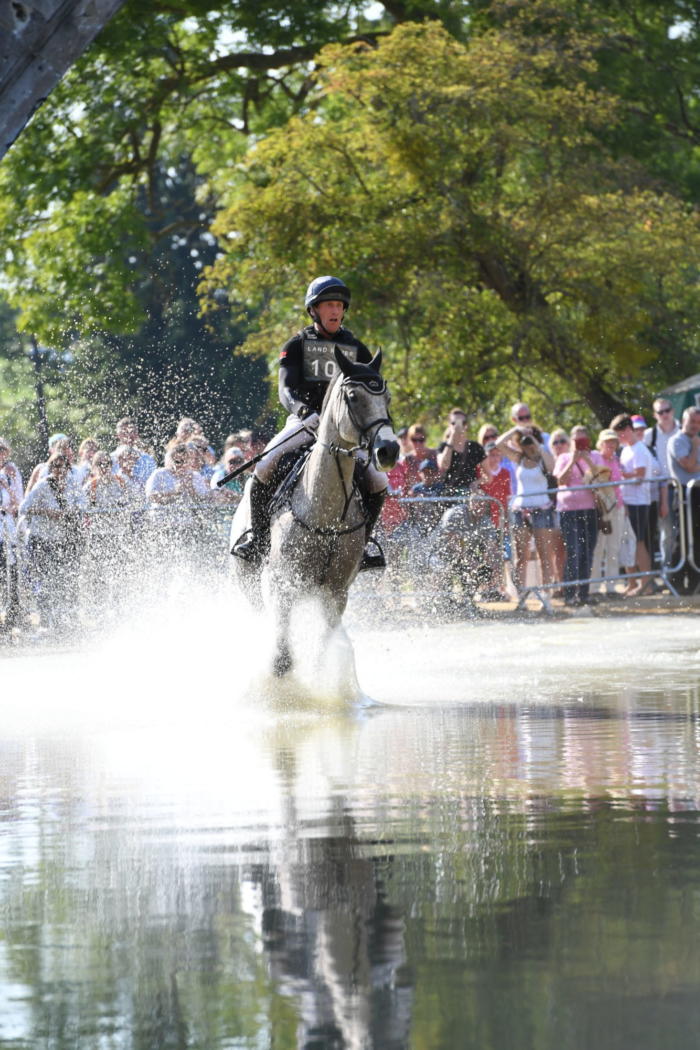 First out was Townend riding MHS King Joules, third after dressage. He set a good standard, finishing 26 seconds over the time for 10.4 penalties. Oliver had taken the long route at the Leaf Pit (fence 7), a decision made ahead of time, Oliver explaining: "He can jump down drops rather oddly and then run on, so I was never going to go straight there.
"The course walked massive and jumped even bigger. It has the trickiest terrain anywhere and it's seriously tough out there. King Joules is probably the strongest horse I have ever ridden and he tried to take a hold for the first three minutes, but I couldn't be happier with him – he put his head down and jumped everything in front of him."
Mark Todd (NZL) and NZB Campino also jumped clear but slightly slower for 14.8 time penalties having lost his right rein over the big oxer in the Maltings (14) and being forced to take the long route.
Andrew Nicholson (NZL) has moved up from 29th after dressage to hold the lead at this stage, courtesy of a fast round just six seconds over the optimum on Jet Set IV. Andrew again showed why he is called Mr Stickability, Jet Set slithering over the Keepers Brushes (20) and jumping awkwardly over the final part of Clarence Court (22).
"Jet Set has plenty of pace and is honest, absolute class, but a bit naïve. The round was rather more rugged than I expected, with him pulling at the start – he's never seen crowds like this."
With Nicholson, Townend and Tim Price first, second and third at this stage and Mark Todd in fourth, two first timers really impressed. Camille Lejeune (FRA) and Tahina Des Isles picked up 13.6 time penalties while Hector Payne rode Dynasty beautifully for 25.6 time penalties, Hector not pushing the horse on the pair's first attempt at four-star.
Simon Grieve and Lissa Green both withdraw ahead of the start, while Nana Dalton, Louise Harwood, Harry Dzenis and Ludwig Svennerstal all retired on course, Ludwig after Stinger broke a frangible pin. Andrew James and Cool Chica were eliminated after parting company when tripping up out of the Trout Hatchery.
Pagination