Dubarry Burghley YEH Final To Headline Opening Day At Land Rover Burghley 2020
From Young Event Horse To Training to 5* - Land Rover Burghley Has It All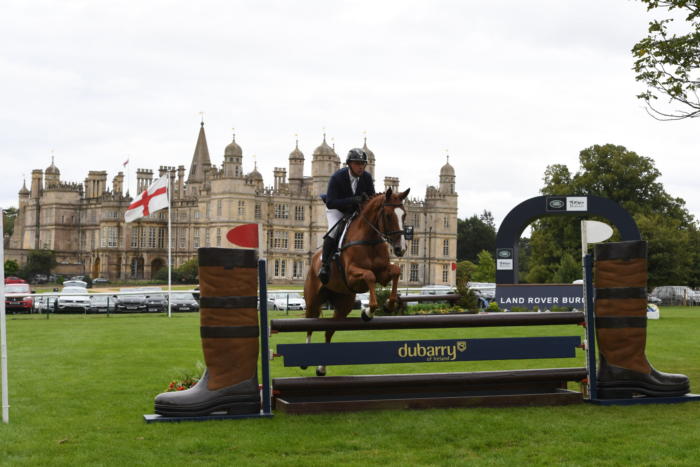 Integral to Land Rover Burghley and acknowledged as the shop window to view potential five star horses, the Dubarry Burghley Young Event Horse Final will headline the opening day of Land Rover Burghley 2020. Previously held on the Friday of the Event, the DBYEH will launch the inaugural five days of glorious sport and Event Director, Elizabeth Inman, commented;
"We are delighted to be showcasing the Young Event Horse Final on the Wednesday and are sure that our visitors will enjoy this new start to a fabulous five days of sport."
Dubarry's Marketing Director, Michael Walsh added:
"We are thrilled to be headlining Burghley's inaugural Wednesday as we celebrate the 20th anniversary of having the iconic Dubarry stand at this prestigious event. We look forward to meeting customers old and new for the usual Dubarry hospitality on Avenue A and offer our very best wishes to all those competing in the Dubarry Burghley Young Event Horse Finals."
Land Rover Burghley's opening Wednesday has it all;
Dubarry Burghley YEH Final
BE80(T) Championship Final
5* First Horse Inspection in the afternoon
The weekend truly starts on Wednesday 2nd September when, for the first time, Land Rover Burghley's celebrated array of shops will open to visitors all day. Keep up to date with 2020 plans here on the website as an exciting new competition in Ring 2 will also be unveiled this summer.
Land Rover Burghley Horse Trials will take place from Wednesday 2nd September – Sunday 6th September this year. Tickets for all five days will be on sale from Thursday, April 30th 2020 for Members' Day and from Friday, May 1st for all other purchases via the Land Rover Burghley Horse Trials Box Office
Pagination